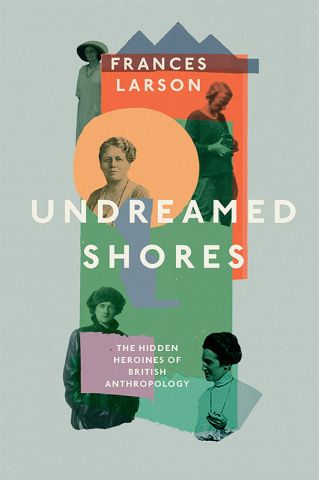 In the first decades of the 20th century, five women arrived at Oxford University determined to study remote communities a world away from their own.
Travelling from the wastelands of Siberia to the interiors of New Guinea, through their work they challenged the myths that constrained their lives. Yet when they returned to England they found loss, madness, and regret waiting for them.

An engrossing, humbling and immensely enjoyable book. These five courageous pioneers not only braved extreme conditions and heart-stopping dangers in remote lands, but also the prejudice and hostility of a male-dominated world. Their extraordinary lives are uplifting and tragic in equal measure, and Larson unfolds their story with her customary blend of scholarly insight and page-turning verve.
A vivid and moving history of a pioneering group of women, sensitively told and rigorously researched. Undreamed Shores is a compelling and memorable work.
A deeply poignant account of five women who defied convention to pioneer female scholarship at immense personal cost. If you want to understand why there is so little historical evidence of women's intellectual achievement, read this. A devastating indictment of prejudice and how it held women back from achieving their potential.