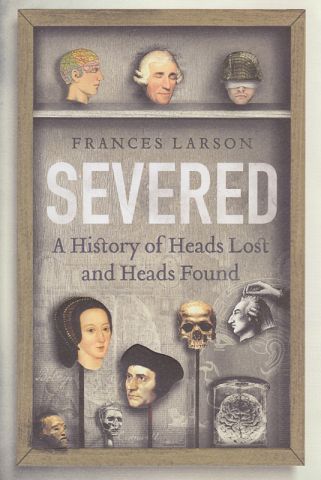 A Times Literary Supplement Book of the Year and a Spectator Book of the Year.
Highly commended in the British Medical Association Book Awards 2015.
The human head is exceptional. It accommodates four of our five senses, encases the brain and boasts the most expressive set of muscles in the body. It connects our inner selves to the outer world more evocatively than any other part of the body. Yet there is a dark side to the head's pre-eminence.
Severed is a serious and seriously entertaining exploration of the varied obsessions that the "civilized West" has had with decapitated heads and skulls.

A brilliantly original exploration of what it is to be human ... Larson's sinuous prose is by turns meditative and disquieting - and always utterly compelling.
Clever, startling, profoundly informative, delightfully gruesome…Larson writes like an angel.
Severed is lively, original, important, astounding, well-written: first class in every way.
Larson writes in the style of a flaneur. A connoisseur of severed heads from days spent in the Pitt Rivers Museum in Oxford she wanders among the skulls with assurance and not a hint of a shiver, alighting on those that most interest her and arranging them in themes. The book is more of a clever, sometimes playful, conversation than a conventional study.