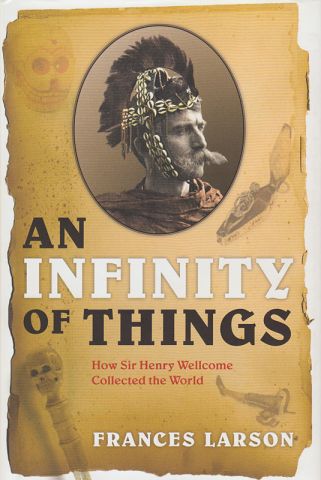 A Sunday Times Book of the Year and a New Scientist Best Book of 2009
Shortlisted for the Medical Journalists' Association Open Book Awards 2010
Henry Wellcome created one of the largest private collections in the world. He wanted to document the whole history of human health, and the breadth of his vision was matched only by the depth of his pockets.
This is a tale of ambition, intrigue and rivalries, and a collection that, in the end, consumed its creator.

Rigorously researched and fluidly written, Larson's is a Poe-like tale of a man who literally became buried under his own unquenchable avarice.
This is the biography of a collection of extraordinary objects. It is also the story of the extraordinary figure who collected them…His general weirdness and Larson's sinuous style make for a curious and original book.
Frances Wilson, The Sunday Times Books of the Year 2009
This well-researched, readable and penetratingly honest 'biography of a collection', captures Sir Henry Wellcome's driving personality and compulsive avarice that created a chaotic mega-collection in his lifetime and, posthumously, an enlightened foundation dedicated to the focused and solid scientific research of which Wellcome himself was completely incapable.
Andrew Robinson, New Scientist Best Books of 2009